Over the years Italy has gained an unblemished reputation which has constantly been impressing skiers from all over the world. This is primarily because of the excellent infrastructure, astonishing scenery, fine weather and above all – the amiable temperament of the locals.
Home to some of the best ski resorts set amidst towering mountain peaks, ski vacations in Italy are nowadays a class apart as compared to other European alpine destinations.
For those who have never had an opportunity to enjoy an authentic ski experience in this part of the Alps, now is the time to get charmed by the relaxed Italian hospitality and incredible food in a crowd-free skiing environment. All of this comes with an affordable price tag that will make you smile all the way to the bank. The guidelines given below will go a long way in making your next ski holiday to Italy more than a memorable one.
Tips on Planning your Ski Holiday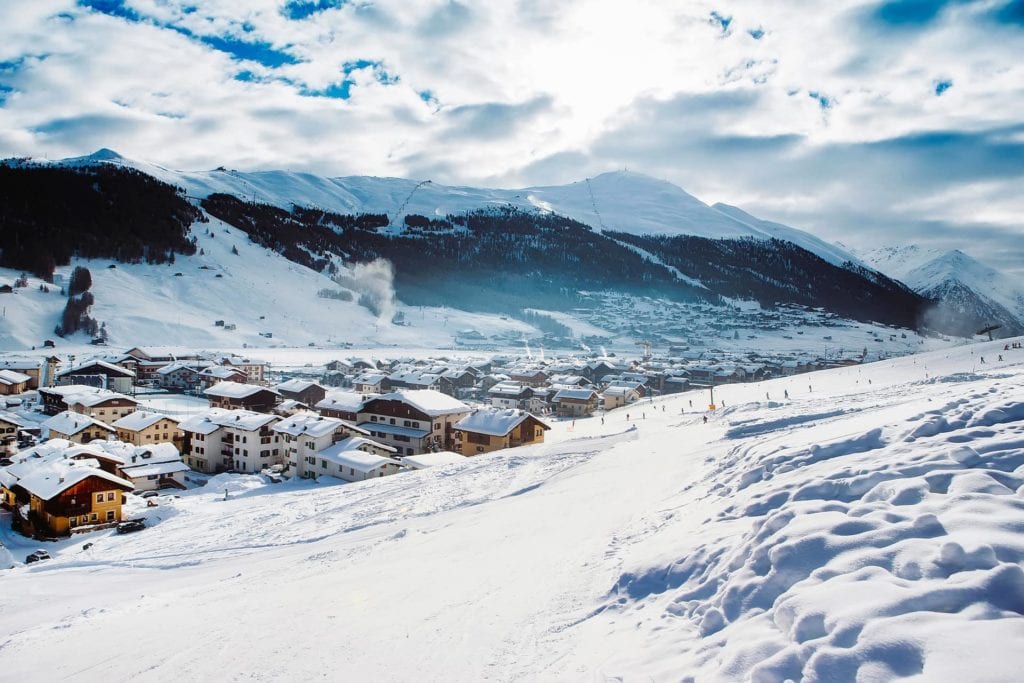 From selecting the right equipment to medicine and childcare, there is a lot to think about before even booking your ski holiday to Italy. First and foremost, check out your medical condition before understanding the trip. Consult your doctor for prescription and treatment. Store all the medicines in your carry bag.
Location plays a very important role due to the various factors which need to be thought of before deciding on one. For example, the resorts in Italy are priced much lower and are favored by families more than by professional skiers.
Once the destination has been selected, select the equipment and lift passes before you start the trip. Don't waste time and energy carrying your ski stuff around, instead hire a good kit from any agency near your resort. This will ensure that everything reaches your hotel room before the arrival and you will be on the slopes in no time at all.
If you find this homework daunting, as most people do, you can always take the help of a reputed company like Ski Addict, to guide you to the appropriate resort for the right price as per your budget. And finally, in order to attain peace of mind and a hassle-free trip, review your travel insurance needs and make appropriate purchases to minimize financial loss due to any eventuality.
What to Pack for your Ski Trip
There is a whole range of gear to consider when packing for any ski holiday to Italy, but remember you have to beat the 15kg airline limit so you have to pack wisely. Use soft-sided luggage to store more. These ski packing suggestions will make for a real stress-free holiday.
SKI JACKET-Wear your bulky ski jacket on the flight to keep the weight down.

WALKING BOOTS-Don't pack them in the suitcase if you are flying. Wear them on the plane.

CASUAL CLOTHING- During the major part of the ski holiday, you will be spending time on the slopes. You will require normal clothes for a very short duration every day. Pack just a pair of trousers, a few jumpers, a couple of tee-shirts and leave the rest behind at home.

SOCKS AND UNDERWEAR- One pair for every day of the trip and one spare. Same goes for the undies.

SKI BASE LAYER- Two pairs made from man-made fibers. One to wear and one to wash.

SUNSCREEN- Buy one beforehand to avoid paying four times the cost at the resort. And don't imagine you can do without one.

TOILETRIES- Apart from the toothbrush and toothpaste, include pills for headache and cold.

SKI GEAR- Thermal layers, waterproof trousers, ski gloves, goggles, helmets and ski boots.

PAJAMAS AND SLIPPERS- In case you are sharing a room with a friend

BEANIE HAT- To keep your ears warm during dinner or when out of the room

ADAPTERS AND GADGETS- To avoid borrowing from others.

PLASTIC BAGS- To keep the clothes dry during rain or snow.

SMALL BACKPACK- To carry your essentials in.

AFTER SKI BOOTS- For evening and dinner time

EYEWEAR- A spare pair of spectacles or contact lenses as per necessity.

ITALIAN PHRASEBOOK- A great way to impress the locals is by exchanging some key phrases with them. You need not be fluent since most people will understand English, but it is a nice way to make your travel smoother.
Getting There
---
Want to get free accommodation in exchange for work? If you're traveling on a budget or if you're trying to stay on the road longer, you could consider exchanging your skills for accommodation. Worldpackers is a platform that connects hosts and travelers. You could basically volunteer in exchange for accommodation and board. You can read more about Worldpackers here. Get a $10 discount using this link.
---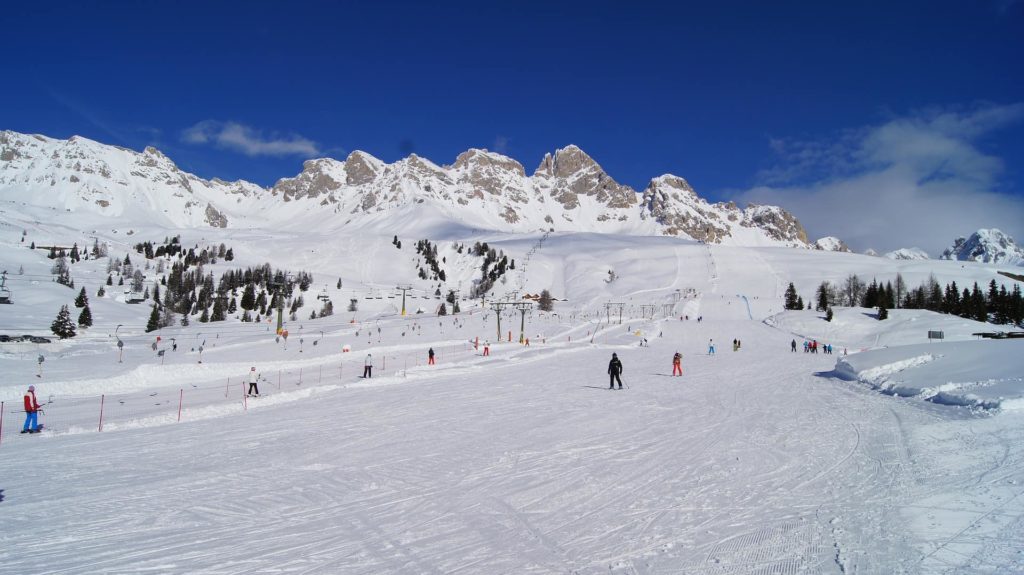 Turin airport, on the edge of the French border, is the quickest access to an Italian ski resort. Sauze d'Oulx, well frequented by beginners, lies a mere hours drive from the airport. This area is further linked with the notable ski areas of Sestriere and Montgenevre.
When to Go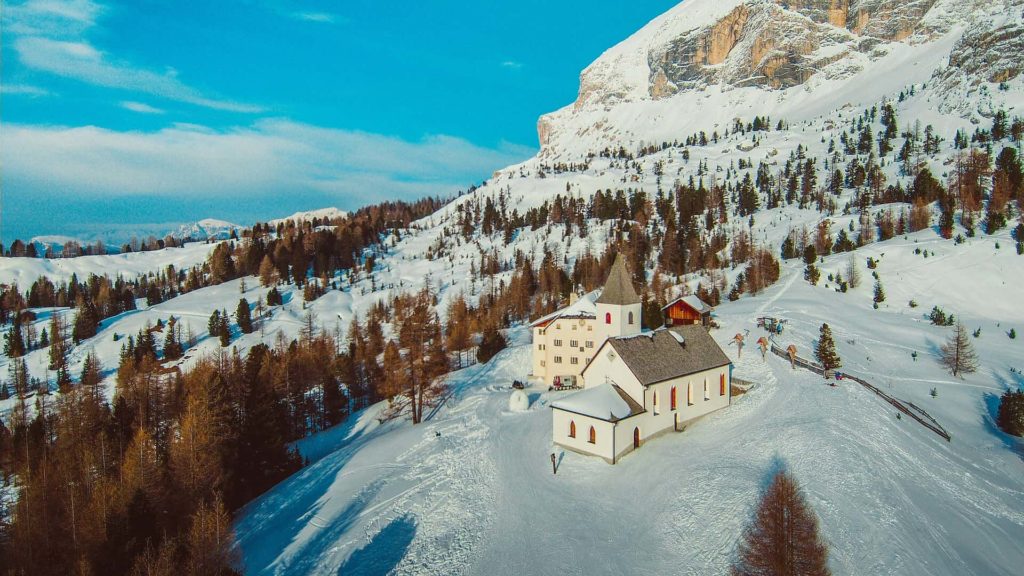 Most of the ski resorts in Italy operate from end November till mid-April. To get the best value for money, it is important to time your trip to have lots of snow and be cost-effective as well. Prices skyrocket during important festivals and school vacation. However, if you go before or after Christmas, in January or April you will surely save 50% on the trip.
Top Ski Destinations in Italy
Just as every visitor has a unique personality so has every ski resort. Names like Corrina d'Ampezzo, Val Gardena, Courmayeur, Alta Nadia, etc are household names in Italy. An ideal destination should have good connectivity with major European cities. They should be open year-round and not only in winter and importantly attract a high-class international clientele. There are innumerable ski hot spots to choose from, but the two resorts that stand out from the ones above are Cervinia and Livigno.
The Cervino Breuil-Cervinia ski area in the Valle d'Aosta region of northwest Italy, has almost 150 km of slopes, not only for skiing but for other mountain activities as well. With the pyramid-shaped Matterhorn towering in the background, the village of Valtournenche provides the ideal playground for snow sports enthusiasts. It is much cheaper to stay in Cervinia than in the neighboring resort of Zermatt and enjoy the same, if not better, snow-white reputation. Reasonably priced, family-run establishments abound in the centre of the town, as do a large number of good restaurants and spas. The fastest way to get to Cervinia is from Turin (75 miles/2hours) or Milan (175 miles/5 hours).
Ski lovers flock to Livigno, in the Alta Valtellina region of Italy, mainly because the snow lasts longer here than any other place in Italy. Due to its glacier based geographical location, one can ski in Livigno from end November till May. There are 115km of slopes with 32 lifts for transportation. The resort is easily accessible and has all the modern infrastructure for a ski resort suitable for all levels of skiers. These facilities, apart from skiing, have 30km of well-established cross-country trails and long and wide gentle slopes ideal for snowboarding. One can even go for night skiing on Thursdays from 2030 to 2230 hours. Fun boxes, different sized kickers, rails and other safety structures are in place to allow complete freedom in all activities. The nearest airports to Livigno are Bergamo and Milan. There are frequent shuttle services from Milan to the train station which connects Tirano, about 70 km away.
Final Thoughts
Italy is blessed with a large number of superior ski resorts stretching right from the Alps to the Dolomites. They are not only low priced but offer superb food with warm hospitality. So if you have been really looking forward to your dream ski vacation, now is the time to decide lest you get short of choices as the peak season approaches. One thing is certain that you and your family will cherish the time spent on the white powdery slopes of
Italy. The unique culture, rich history, quaint villages and remarkable scenery are all ready to welcome you on your arrival.
Make sure your travel insurance covers you for your ski holidays!
Get your monthly (and funny) dose of adventures! Subscribe now! #YesPlease
Are you enjoying this website? If your answer is yes, you should use my affiliate links to book your accommodation for your next adventure: Booking.com, Agoda and Hostelworld!

Disclaimer: This post may include affiliate links. Happy travels!