If you are looking forward to a wide variety of landscapes and multiple choices of anchoring on a sailing holiday, then sail along the beautiful coastline of Mallorca. The typical setting amidst the Mallorca's coastline means admiring the shallow turquoise waters against the theatrical mountains and dive into the sea whenever one wants. You can halt at those secluded beaches dotted with idyllic coves and dunes. You would just want the time to stand still and enjoy the glorious weather, the fantastic sea, and the excellent sailing trip.
The Spanish islands of Mallorca boast of a charming country lifestyle and are a realm of tradition and history. If you are toying with the idea of planning a sailing holiday with your family and friends around Mallorca, well, you are in for a perfect holiday trip and memories of a lifetime. Choose reputed sites like www.sailingholidays.com for that ideal vacation.
Where is Mallorca?
Mallorca, also known as Majorca, is the largest island in the Balearic Islands and is located in the Mediterranean. The Balearic Islands are part of Spain, and Palma is the capital of the Mallorca island. Like the other Balearic Islands, Mallorca is a trendy holiday destination and lures tourists from all across the world, especially Europe. Mallorca is a paradise for sailing buffs and beach lovers.
When is the best time to sail around Mallorca?
The climate around Majorca is pleasant and boasts of soft temperatures all year round. However, there can be storms during winters, and the best time to enjoy sailing is between April to October, when the weather is the best. With the prevailing winds reaching an average of force 3-4, it is indeed a perfect island and spot for sailing. Enjoy the lovely and famous island with stunning beaches and magical nature.
Chartering a boat or a yacht
Before you go ahead and book a yacht, it is essential to know the number of people going for the trip, the number of days and if there is a need for a skipper. You will come across countless charter companies offering all kinds of boats and yachts of all different shapes and sizes. You could look for motor yachts, catamarans, sailing yachts, speedboats, and more. One can go for a sailing or motor yacht experience, and there is a significant difference between the two.

Sailing charter – Most people prefer operating a sailboat or a sailing yacht to get that authentic sailing experience. After all, nothing can be more dramatic than gliding through the water and without any sound of engines. Sailing yacht charters are cheaper because of the lower fuel costs.

Motorboat or yachts charter – The motor yachts or boats are the right option for those looking for luxury, comfort, and speed. One can discover as much of Mallorca's coastline as possible when sailing on those motor yachts.
Bareboat charter – Bareboat charter is suggested for those with a qualified skipper in their group and who can be in full control of the sailing group. Charter companies would demand a certificate that proves their Skipper qualification.
Crewed charter – A crewed charter is perfect for those who want to charter a larger boat, but no one in the group knows how to sail. The local skipper can help plan out a great itinerary and what places to sail to in Mallorca.

Catered charter – A fully catered charter provides complete provisions that you would like and private chefs and caterers to prepare and serve the meals for the full trip.

Preparing for the sailing trip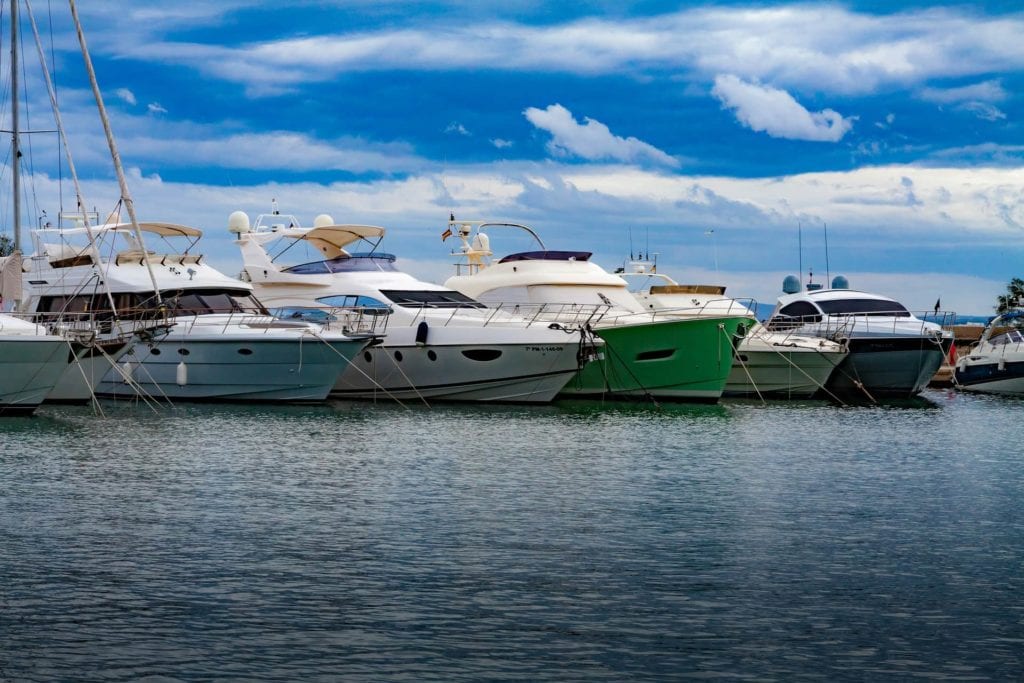 Before you board the yacht or the boat, it is essential to know what all you need to carry and bring with you. Depending on the locations you are traveling to, there would be entry, exit, and visa requirements. You must have the correct travel documents such as passport and tickets with you. Other mandatory sailing requirements include sailing licenses before arrival. A typical packing list includes soft-sided bags to carry light-weight clothing, swimwear, sandals, hiking boots, hats, and sunglasses. Bring travel-sized toiletries and hygiene products, pain relievers, and medication for motion sickness relief.
Typical sailing itinerary & highlights
When sailing around Mallorca, one can head towards the North Coast, the South Coast, the East Coast, and the West coast. One can plan a sailing itinerary based on popular sailing spots along the coast. You are sure to remain spoilt for choices when it comes to designing an itinerary or a sailing yacht for your sailing trip that could be for a day, a week, or even months.
Sailing along the North Coast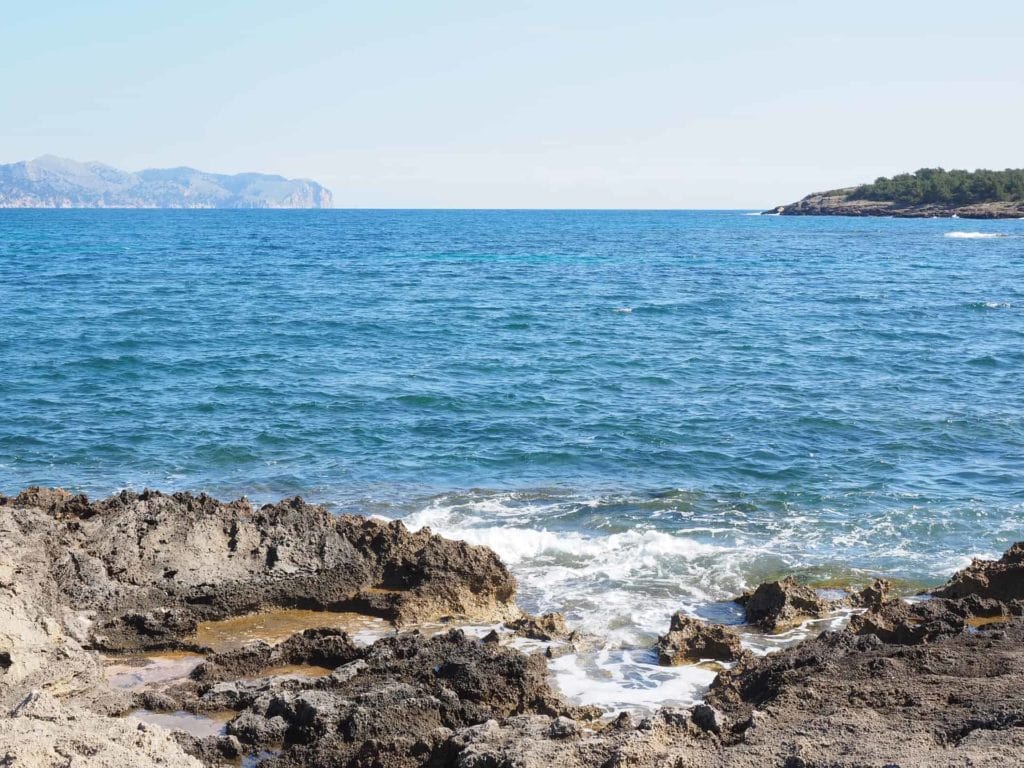 ---
Want to get free accommodation in exchange for work? If you're traveling on a budget or if you're trying to stay on the road longer, you could consider exchanging your skills for accommodation. Worldpackers is a platform that connects hosts and travelers. You could basically volunteer in exchange for accommodation and board. You can read more about Worldpackers here. Get a $10 discount using this link.
---
As the north coast boasts of a wide selection of charming bays, it is indeed a popular spot for yachting. As there are an endless number of bays, you are sure to find a quieter area nearby if one bay is too busy for your liking. Discover several rocky coves and sandy beaches in the area as you sail along the coast and anchor at some of the most popular spots like Cala Boquer, Coll Baix and Formentor Beach. Cala Bóquer is a peaceful spot and is ideal for swimming and snorkeling because of its clear waters. Formentor Beach is a top-rated beach that is lined with luxury hotels, bars, and restaurants. Coll Baix is an open cove with rocky cliffs and high headland and is located north-east of Alcúdia.
Sailing along the East Coast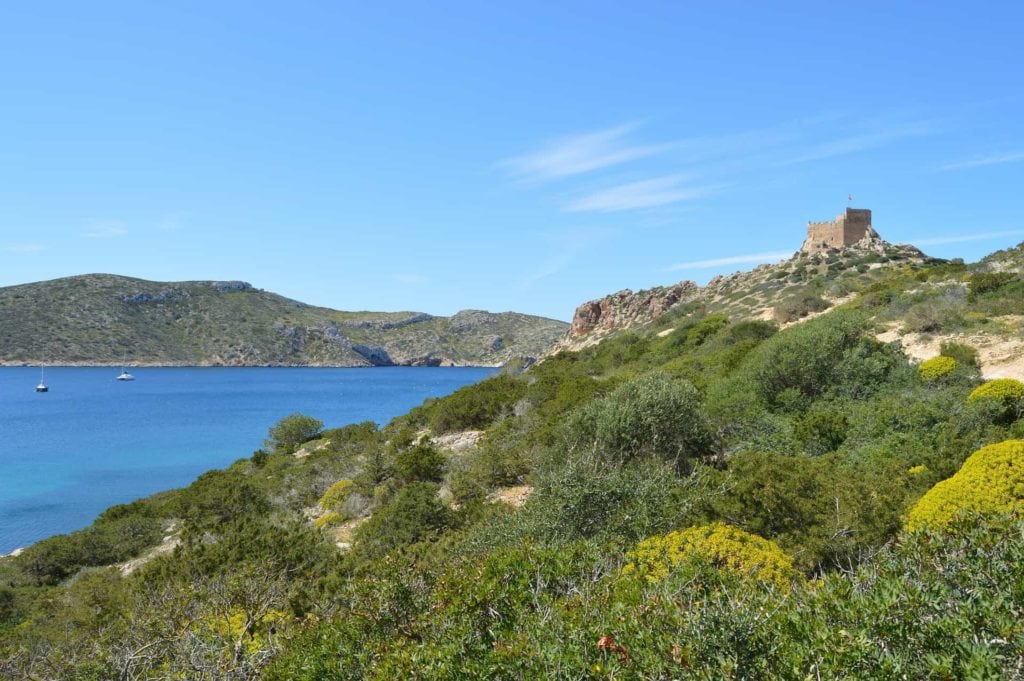 The east coast of Mallorca is well famous for its caves and coves and offers plenty to do and see and keep one busy for hours. You will come across some of the most beautiful beaches and bays of Mallorca along the east coast and will find boats and yachts of all shapes, type, and sizes moored along the coast. Cala Santanyi, Cabrera National Park and Colonia de Sant Jordi are essential points of interest on this itinerary.
Sailing along the South Coast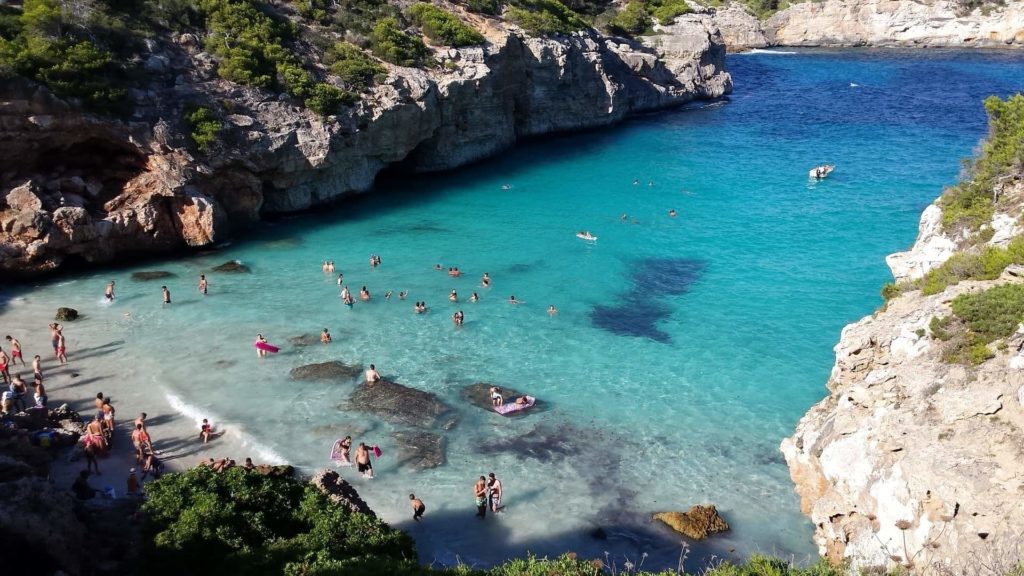 South coast boasts of many quality bays and several places to drop anchor on a sailing trip. Explore those glorious beaches with secluded bays and clear turquoise waters and enjoy fantastic meals at fabulous restaurants and beach clubs that serve paella and seafood. Popular spots include names like Puerto Portals, Portals Vells, Palma de Mallorca, Illetas, Port d'Andratx, Sant Elm and more.
Sailing along the West Coast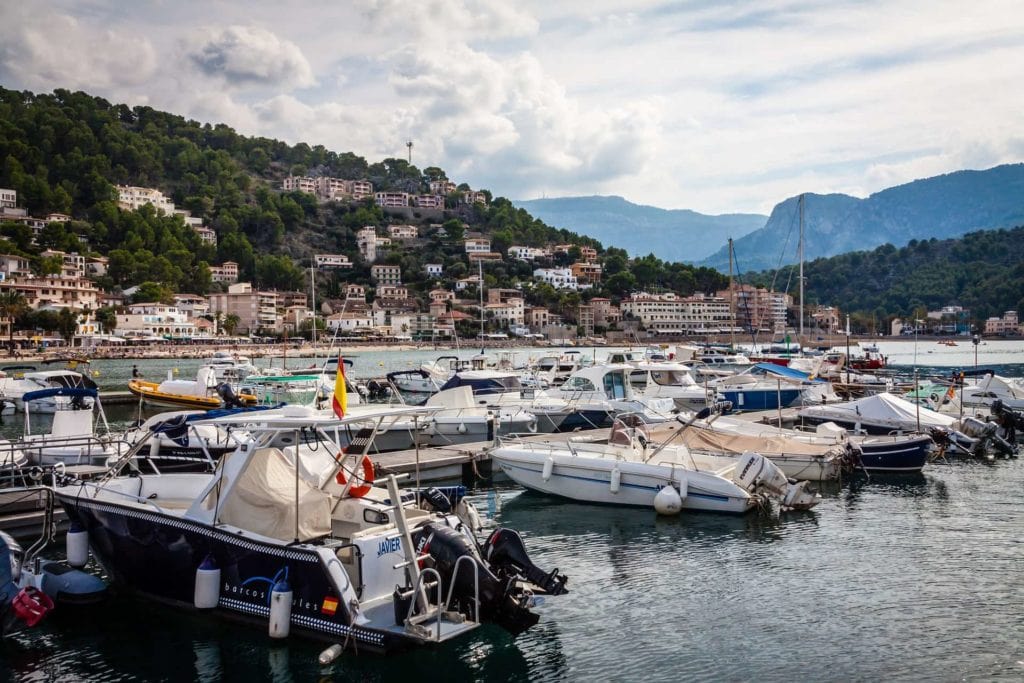 As the west coastal side of Mallorca is made of a rocky coastline, it is often ignored by the sailing enthusiast. However, the yachting world has a lot to explore along this coast and venture further afield and discover the nooks and crannies of the cliffs. Popular spots for anchorage include Cala Deia and Port de Soller.
---
READ MORE
‣ Backpacking in Spain
‣ Mallorca budget guide and tips
‣ Train journeys in Europe
BEFORE YOU GO
☑ Book your flight: If your flight isn't booked yet – check out the flights on Skyscanner or via Google Flights. My top saving tip is flexibility. If you're flexible, you should be able to find a cheaper flight.
☑ Protect your cute face: Oh, you may want to protect your cute face with a travel medical insurance. I would suggest SafetyWing as they offer the best rates, especially for long-term travelers. Otherwise, you can also take a look at World Nomads.
☑ Pack the essentials: You can consult this list when it's time to pack your bag! Do not leave without a universal charger, a power bank and your passport!
☑ Do you need a visa? If you aren't sure if you need a visa, it would be a smart idea to take a quick look before you go. You can use iVisa – it's super useful and easy to use.
SUPPORT US
Get your monthly (and funny) dose of adventures! Subscribe now! You may also want to follow us on Facebook.
Disclaimer: This post may include affiliate links. If you click one of them, we may receive a cute commission at no extra cost to you. It's a great way to show your support. Thank you.